On May 17, 2023, the Faculty of Pharmacy of Ton Duc Thang University and FV Hospital, and Vinmec Central Park International General Hospital organized the "Hospital Pharmacy Orientation" Career Program.
The program aims to improve career orientation for students in the field of Hospital Pharmacy, Help students identify their goals, and equip them with the necessary skills for a career while they are still studying at the University, as well as the job orientation that students will do after graduation; Update practical knowledge about career opportunities at the hospital for students and support to find young, dynamic, enthusiastic and qualified human resources to meet the needs of the labor market.
On the guest side:
- Mrs. Pham Ngoc Xuan Son – Vice Dean of the Pharmacy Department of FV Hospital
- Mr. Huynh Xuan Loc - Pharmacist of the Pharmacy Department - Vinmec International Hospital
From the Faculty of Pharmacy, Ton Duc Thang University:
- Ms. MS. Doan Ngoc Y Thi - Lecturer of Clinical Pharmacy Department - Faculty of Pharmacy.
- Ms. MS. Pham Thanh An - Lecturer in Clinical Pharmacy Department- Faculty of Pharmacy.
- 50 students of the Faculty of Pharmacy
The career-oriented content and information about the pharmacy field, especially the field of hospital pharmacy, are helpful and necessary for students in the preparation stage of graduation who must come up with essential decisions for the future.
Hopefully, the Faculty of Pharmacy - Ton Duc Thang University students will comprehensively evaluate and position themselves in front of the big job market after the seminar, thereby making suitable career trend choices.
Supporting organization: Skill For You Club (S4U)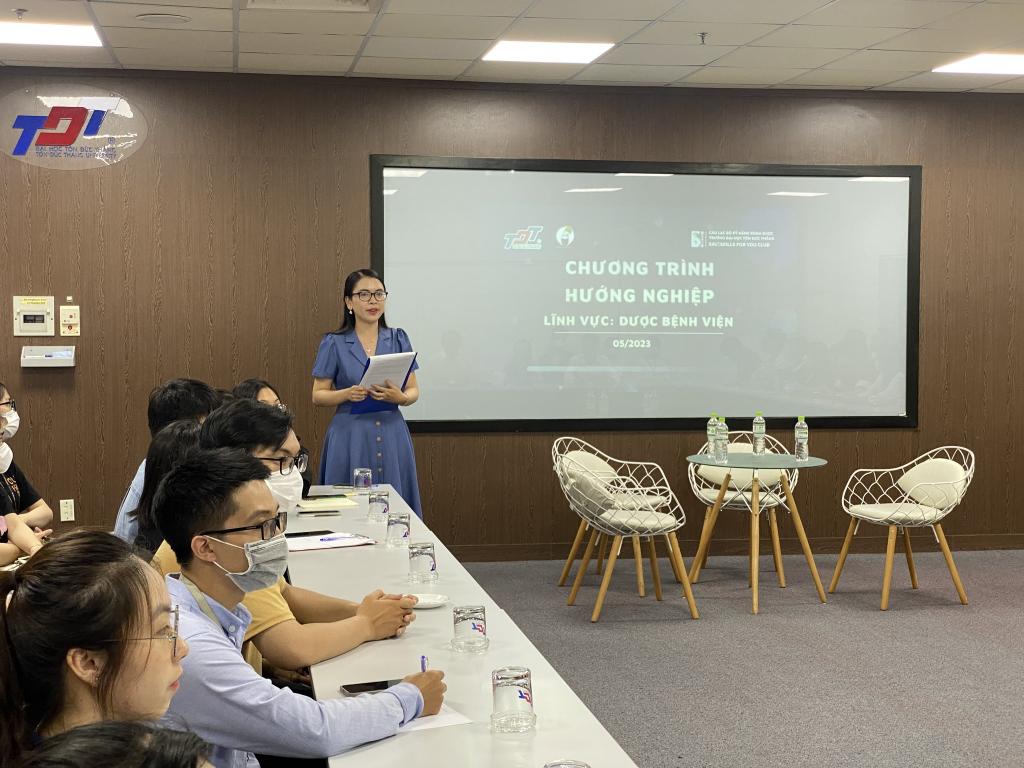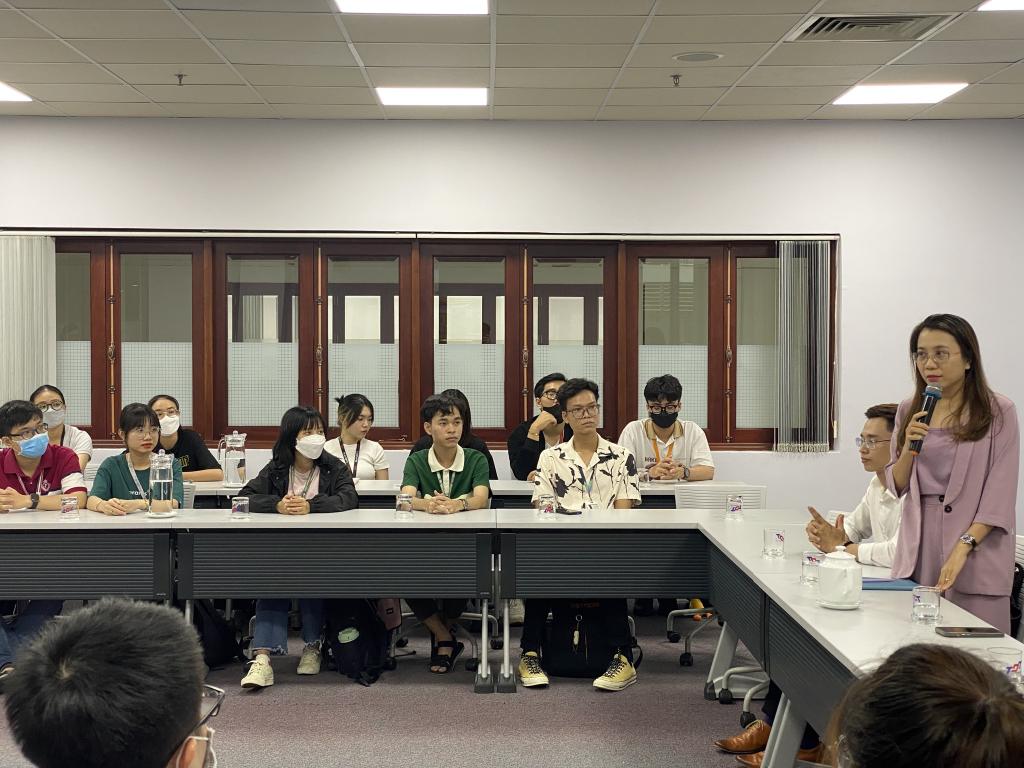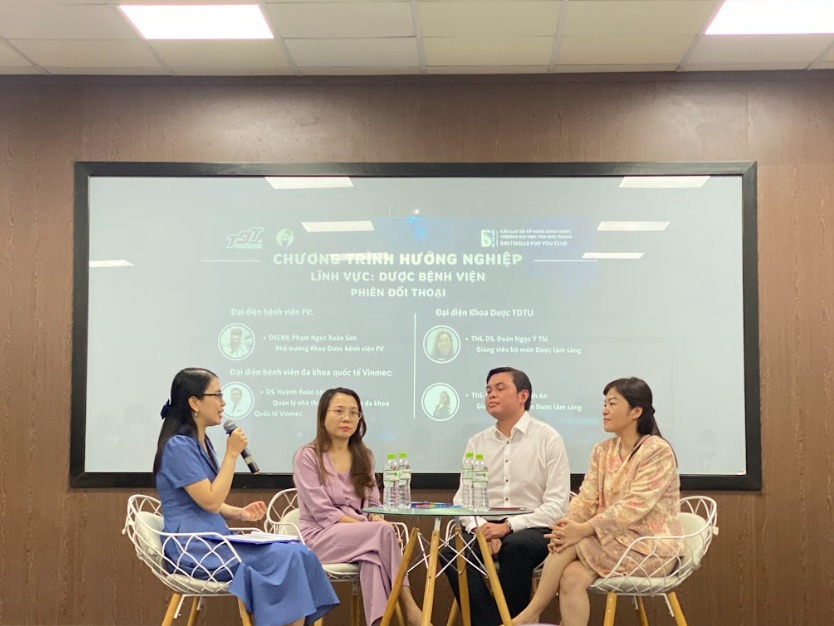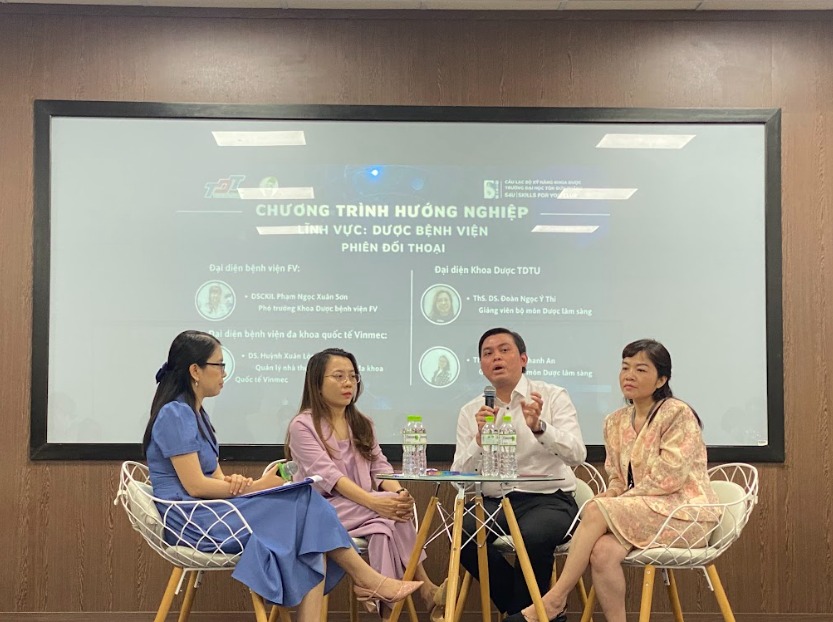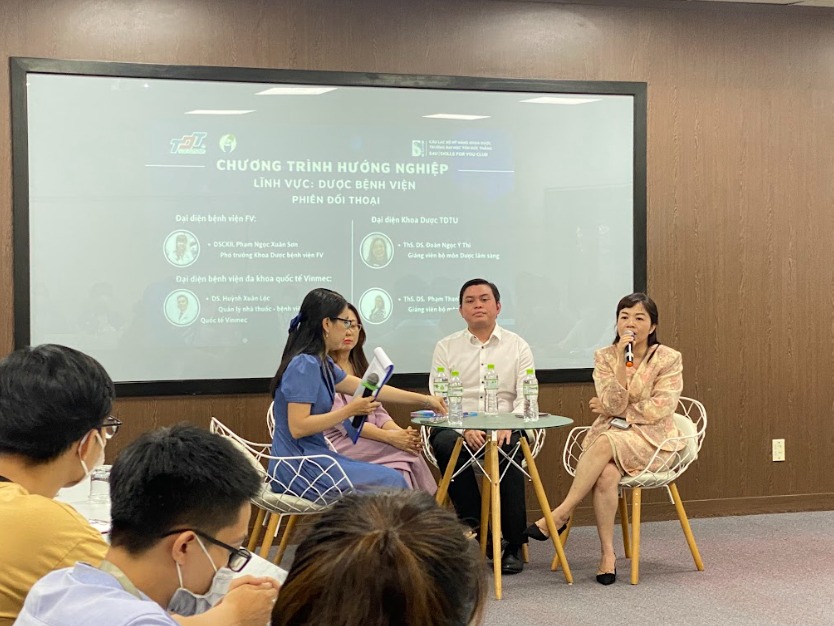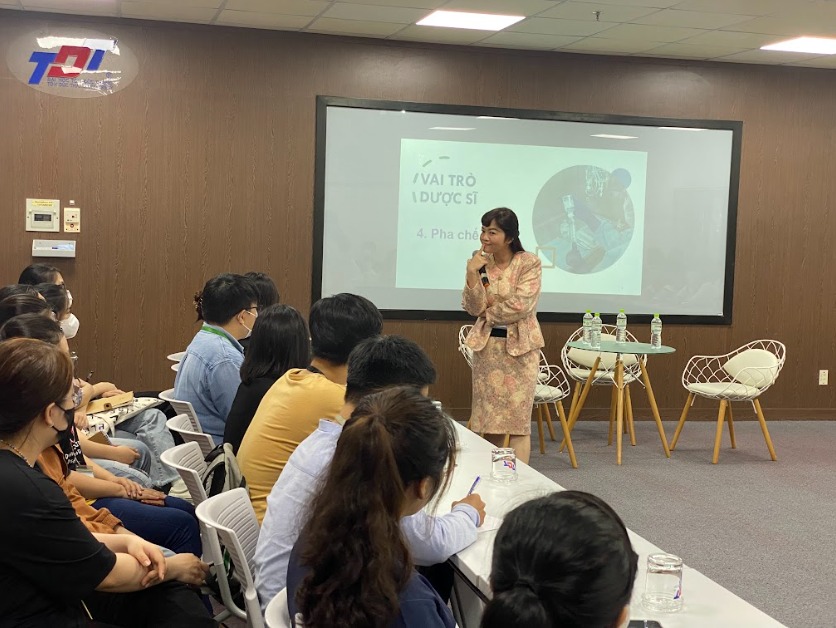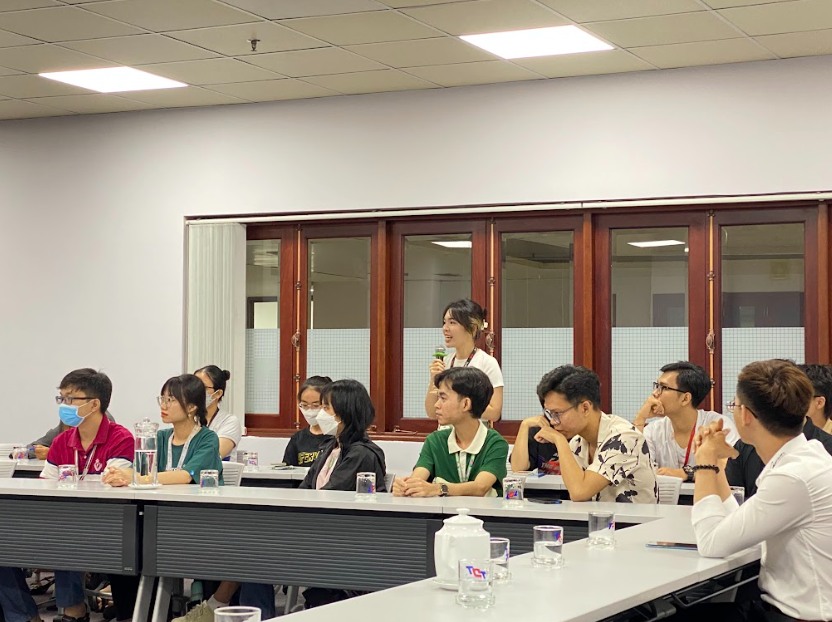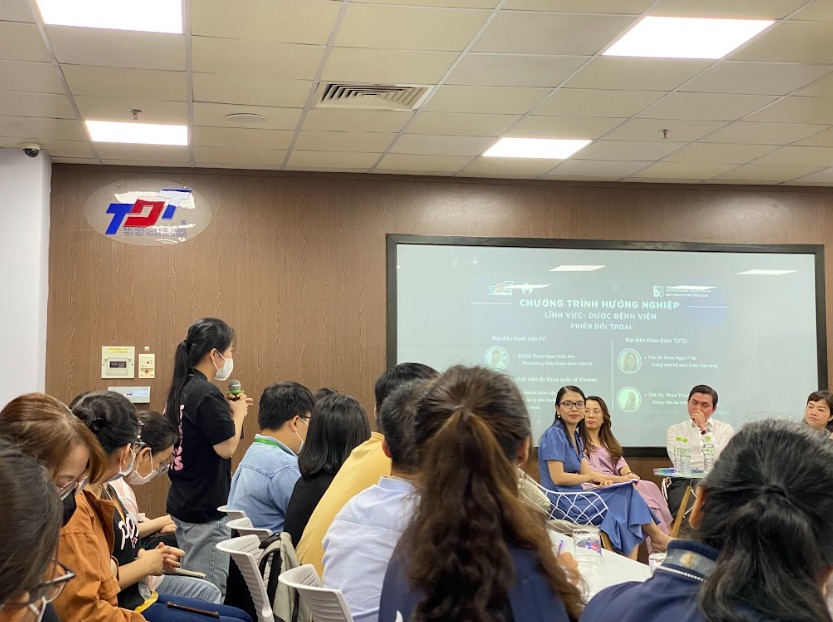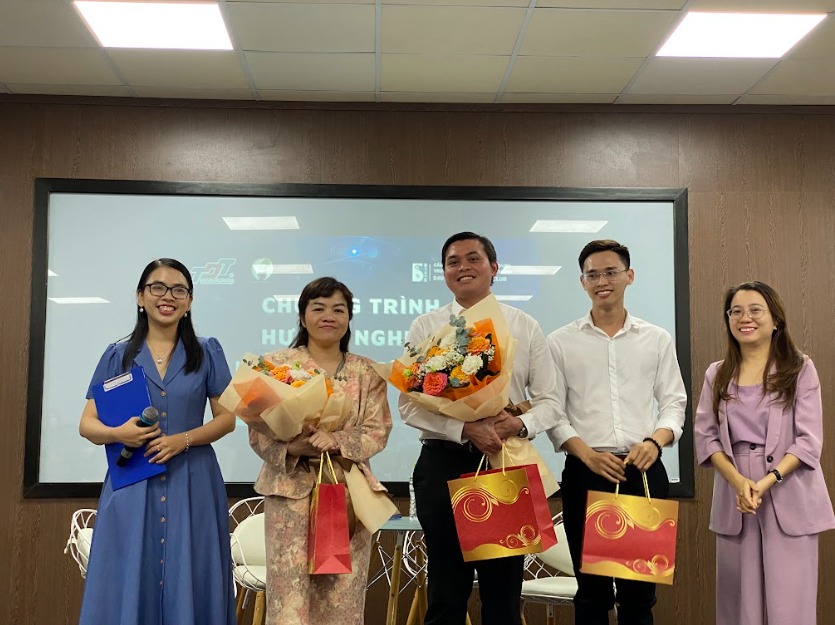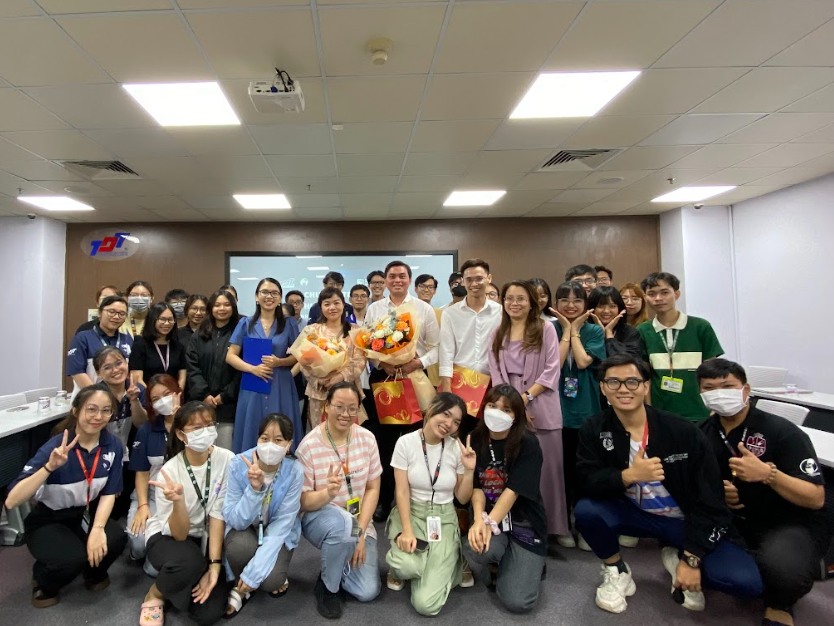 Đơn vị hỗ trợ tổ chức: Câu lạc bộ Kỹ năng Skill For You (S4U)